We aim to reduce food waste by extending the life of food products, and support the evolving needs of everyday life in a society with a declining birthrate and aging population. To that end, we have developed packaging film with a variety of characteristics, such as materials with strong barrier properties to ensure the quality of the contents, interior surfaces for retort pouches, and universal design materials for easy opening.
Processed Films
Barrialox™ Transparent Barrier Film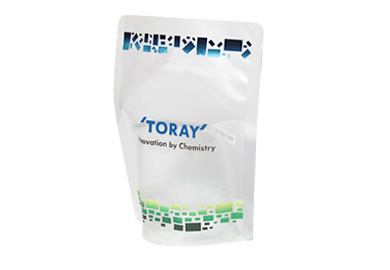 Boil/retort package (image for illustrative purposes)
Achieves both high barrier properties and transparency by replacing the aluminum layer with an aluminum oxide (alumina) layer
A colorless, transparent barrier film made by depositing aluminum oxide on PET film. Impact from temperature and humidity is low, and the film is usable in hot-water applications and microwave ovens. Additionally, the barrier film is environmentally friendly; It does not produce hazardous chlorine-based gas when incinerated at disposal.
Main Applications
Toiletries
Boil/retort foods
General snacks
Pharmaceutical packaging
Aluminum-Deposited Barrier Film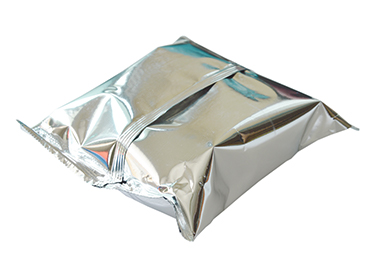 As used for snacks (image for illustrative purposes)
For snacks and a wide variety of other applications
The film is aluminum deposited for high moisture resistance and light blocking, allowing it to be used for a variety of applications including snacks and dried foods.
Main Applications
Snacks
Dried foods
Miscellaneous items
Toiletries
Film Products
TORAYFAN™ NO Non-Oriented Polypropylene (CPP) Film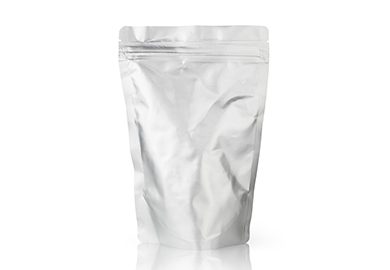 Boil/retort packaging (image for illustrative purposes)
Use as the inner surface of retort pouches to seal in the taste
TORAYFAN™ NO is a non-oriented polypropylene film that can be used as packaging sealant. It is used inside packaging to prevent changes to the taste of the food.
Main Applications
Boil/retort foods
Snacks
Toiletries
CF Film Easy-Peel Film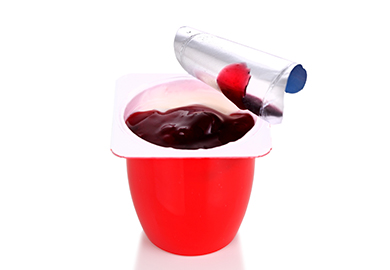 Lid for plastic container for jelly, etc. (image for illustrative purposes)
Clean release and excellent sealing
Non-oriented co-extruded multi-layer film with the "easy peelability" required for applications such as lid material. Used in a wide range of applications, including lids for cup noodles, jelly, etc., and packaging for things like rice, medical equipment and meat.
Main Applications
Toiletries
Lid material for cup noodles, jelly, etc.
Boil/retort foods